Anti Static Technology from GSM Ioniser Pro
Ioniser-Pro provides industry leading anti static technology that is available in a wide range of products to suit a variety of applications. Introducing anti static solutions like the Ionsier-Pro to your production line can provide many benefits. Electrostatic discharge protection allows machines to operate at higher speeds, improving productivity — it also offers static shock protection for your machine operators and prevents contamination. These are just a few examples of the benefits of ESD protection. Our products are compact and easily mountable for convenient incorporation into your machinery.  
Why We Need Static Elimination Technology
Static electricity is caused by an imbalance of electrical charges within or on the surface of a material. Unlike current electricity, which flows through wire and conductors to transmit energy, the static charge will remain on the material until it is able to be moved away by an electrical current or electrical discharge. 
Static electric charge occurs when two surfaces meet and separate, where at least one of the surfaces has a high resistance to electric current – examples include plastic and paper. Static electricity is generally undesirable in most industries and machinery settings, attracting dust and other unwanted particles, repelling paint, sprays, and powder coatings. Static electricity can compromise physical and aesthetic suitability. Build-ups of static electricity in dusty environments poses a risk of ignition and explosion from sparks created upon discharge. 
Ioniser-Pro eliminates the risks created by static electricity through a range of low maintenance industrial static control bars and fans. 
---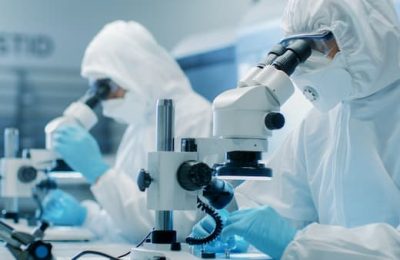 Many industries rely on the unique environments that only a cleanroom... read more
---
If you're looking for industrial static control, there's an Ioniser-Pro solution for you, no matter the size or positioning of your machinery. The Ioniser-Pro 600/1200 static elimination bar can be introduced into your packing, printing, bagging machinery and working areas with ease and once installed, operating is as simple as pressing a button.   
For fast flooding of static eliminating ions across your work area, choose the Ioniser-Pro Blow. We've designed these turbo-boosted fans to quickly and efficiently remove static from large and high traffic work areas for when static concern is not localised to one specific place. 
Alongside our core range of anti static solutions, we also offer a range of supporting products like ESD Anti static heel straps, wrist straps, and Ioniser-Pro cleaning kits. 
Anti Static Technology for Every Application
Major static build-up is a concern for many industries and the Ioniser-Pro sees extended use across a diverse range of applications. Plastics, printing, textiles, packaging, and cleanrooms are just some of the sectors we regularly work with to provide ESD solutions. 
If you can't see your industry listed, don't worry. We can provide anti static solutions for just about every application. Contact us today to see how our static control technology can help you.