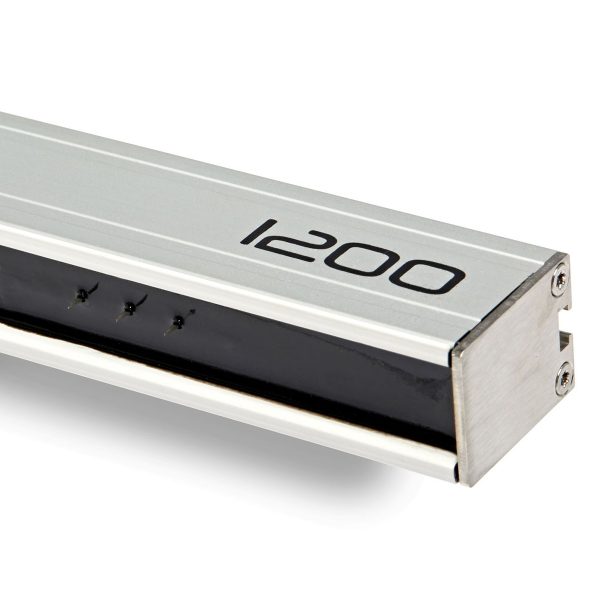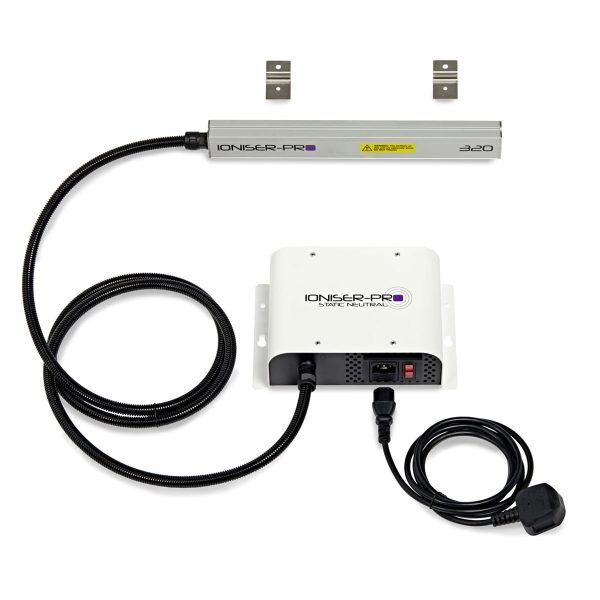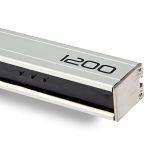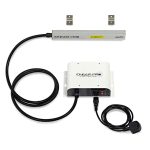 Ioniser-Pro 1200 – Static Eliminator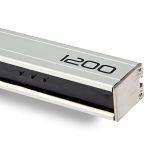 Ioniser-Pro 1200 – Static Eliminator
£488.00 ex VAT
£488.00 ex VAT
The Ioniser-Pro 1200 is the larger unit in our anti-static bar range
Just as it's smaller counterpart The Ioniser-Pro 1200 is a DC unit designed within a compact and easily mountable package, This enables the easy incorporation of the unit into packaging, printing, bagging machinery and working areas.
Description
We have designed the Ioniser-Pro with health and safety at the forefront of our minds. Unlike other Ionising bars we have ensured the power supply is connected by a two metre cable protected by a flexible conduit that is sealed at both ends.
The configuration of this allows the power supply to be mounted well away from the moving components of machinery. To further enhance the safety of the Ioniser-Pro unit we have made sure the connecting cable carries ONLY low power through a sealed conduit and does so without disrupting the productivity of the bar itself.