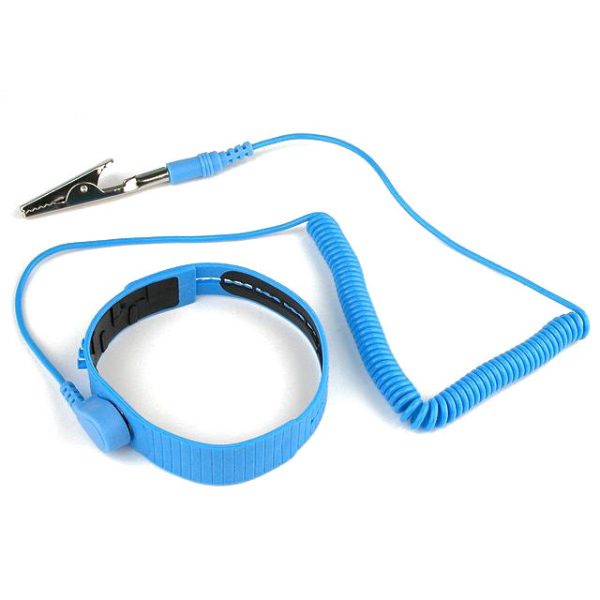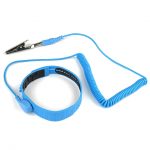 Anti Static Wrist Strap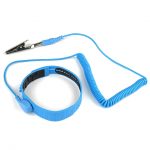 Anti Static Wrist Strap
£7.00 ex VAT
£7.00 ex VAT
Technical Parameters of the Ioniser-Pro Static Control Wrist Strap are:
Electro-scattering time 0.1 seconds
Current limiting resistor IMΩ+5%
Safe and reliable
Adjustable strap
Rinsing resistant
Suitable for use in cleanrooms
Description
What is a Anti Static Wrist Strap?
An anti static wrist strap is an essential piece of safety equipment when working in an environment at high risk of electrostatic damage. This lightweight & durable static control wrist strap is perfect for use when working with electronics, preventing static shock to the operator or overloading components with static charge
How Does an ESD Wrist Strap Work?
The wearer must attach the ESD wrist strap to their wrist using the adjustable strap. The anti static wrist strap should be snug to the wrist to ensure that it is secure. The cord of the anti static wrist strap must the be connected to an earth bonding point fitted into workstations. If this is not an option, then the cord is to be connected to any common point ground.
Why Wear a Anti Static Wrist Strap?
It is important that when working with static electricity that certain safety measures such as our ESD wrist straps and ESD heel straps are used to protect workers from the dangers of electrostatic discharge. Without an anti static wrist strap, there is not only a risk to the user, but also a significant risk to the equipment being worked on. If static discharge is passed on to the equipment, it can result in serious technical damage which can be very costly.
Buy Your Static Control Wrist Strap Today with Ioniser Pro
At Ioniser Pro, we offer an anti static wrist strap to keep equipment and wearers protected from ESD. Our ESD wrist strap is adjustable so suitable for a variety of wearers. Contact us today for further information on anti static wrist straps or any of our other anti static equipment.